They show how input data is transformed to outputs results through sequence of functional transformations. ERD is semantic modeling tool used to identify and organize information and to model particular roles of importance to the enterprise and relationships between them. These are not contingent on the modeler's point of view or interpretation as these are real world facts.
Use of CASE was not common until 1980s although such tools become available from about 1975.Some case products have "draw what u want "approach and some have "more well defined grammar that the diagrams can be checked against". FG methods viewed system from one viewpoint with relative poor modeling from other viewpoints.SG methods regard system functions and data as two equally important aspects the system. The more highly structured the organization, the easier it is to determine the information needs. Where authority and responsisbility are clearly speelled out, relationships understood, and decision-making areas defined, the information needs of managers can be determined more easily. Problems in communication and in controlling operations seem to be a function of the comapny's size and the complexity of its organization. The larger more complex firms require more formal information systems, and the information needs of these systems become more critical to operations.
Examples of 'Information Inputs' would be Transactions, events which would undergo 'processing' in the form of sorting, listing, merging and updating resulting in 'outputs' such as detailed reports, lists and summaries. Another example would be in the manufacturing environment with 'information inputs' such as design specs material requirements and the SOPs . Hence almost totally eliminating a distinct costing function in the scheme of things. The systems development team works with users to devise a systematic test plan. The test plan includes all of the preparations for the series of tests we have just described. Normally, the systems analysis process identifies several alternative solu­tions that the organization can pursue and assess the feasibility of each.
Client Management System
The systems designer details the system specifications that will deliver the functions identified during systems analysis. These specifications should ad­dress all of the managerial, organizational, and technological components of the system solution. Table 13.1 lists the types of specifications that would be produced during systems Development of High-Load Systems design. While out-of-the-box HMS solutions usually cover these features, you may feel it's not enough for your business. Also, there are market-specific issues like localization and limited payment methods we've mentioned earlier. Besides, you will still need developers on board for system integration and technical support.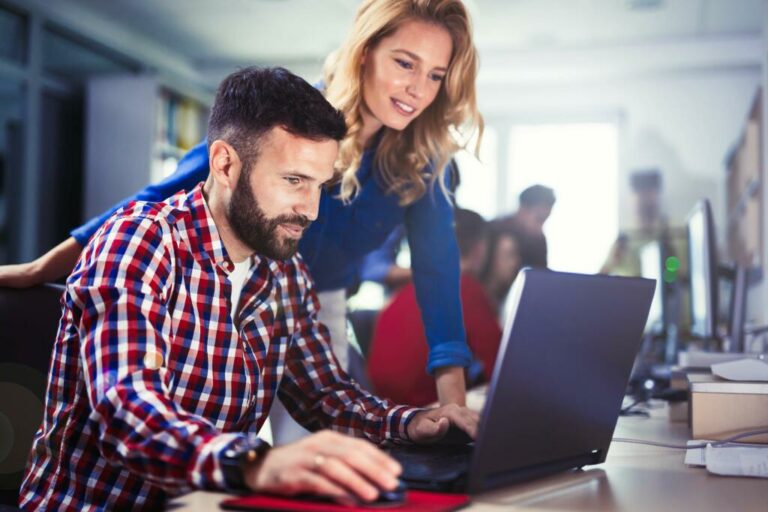 The average contractor's rate for Ukraine is between $30-60 per hour. Taking a standard team with a business analyst, project manager, team lead, two or three developers, a designer, and a QA, you can expect to get a minimum viable product for LMS for about $80K-120K. After the discovery stage, you should understand what the learning management system development process will comprise and have a rough estimate of the time and costs. Next, we proceed to create a detailed project timeline and then build a prototype. Matellio offers comprehensive WMS software development services, supplemented with integration and consulting to provide you the absolute support on every stage of your warehouse management digitization. Whether you are a wholesaler, manufacturer, or a retailer in need to manage their inventory and consignments better, we can build a custom software for you to efficiate your warehouse operations.
Completing The Systems Development Process
We develop native, as well as, hybrid mobile applications for your Warehouse Management System solutions so your team can work while on-the-go. Even with this deemphasis on developing a complete, efficient system, however, there remains with prototyping the hidden assumption that the IS department will "do" the development. While these approaches dramatically reduce the amount of time spent in physical design and implementation, users will still depend on IS staff. In the case of packaged application software, IS professionals often help specify and select the package, and they may need to make modifications to the package after it is acquired. With prototyping, most of the design and implementation responsibility remains with IS professionals, at least in the short term.
Thanks to us, our clients meet their obligations made to investors, discover new growth opportunities, improve performance, save up to 60% of budget compared to UK and US prices, and much more. Also, our software has a short payback period, in some cases up to one year. We have established tested routines to hold effective discovery sessions. That means we will quickly get to the heart of your problem and come up with a technically smart solution to build a custom learning management system. As a client, you keep close tabs on the web development process and step in with timely suggestions or changes.
It can include the internal development of customized systems, the creation of database systems or the acquisition of third party developed software. Further, businesses find it necessary to redesign infrastructure management processes, so that development and operational tasks were no longer separated by silos, but both got focused on business value delivery. Such approach ensures that all IT functions, from software development and release cycle management to IT Help Desk management are able to collaborate effectively. For software teams and managers looking to build quality in their technology products. Codebeamer holistically integrates development to break down silos and to provide traceability from requirements through code, testing, and release.
Ideally, testing should happen at every stage of the SDLC, but because it adds unacceptable delay to development processes, it is often given short shrift or postponed until the later stages of the life cycle. اسرار لعبة البوكر Learning management system development times vary depending on the functionality, architecture complexity, and development team's location. Generally, a simple LMS with basic features will take around four to six months to develop. This includes the discovery session, business analysis, design, building functionalities, and testing. It's impossible to name an exact custom learning management system cost since it depends on many factors. But to give you some reference, let's say an MVP development for an average web-based LMS takes around four months.
Data Control
Correspondence applicable to each request is also handled through the Jira system. In this way, all relevant information regarding requests for services is managed in a central location. When applicable, ES will add others to the request when support outside of ES is required. Capability Maturity Model assesses the proficiency of software development processes. It tracks progress from ad hoc actions to defined steps to measured results and optimized processes. Any sane person would want to minimize the amount of effort to get work done.
To manage and control any SDLC initiative, each project will be required to establish some degree of a work breakdown structure to capture and schedule the work necessary to complete the project. The WBS and all programmatic material should be kept in the "project description" section of the project notebook. The WBS format is mostly left to the project manager to establish in a way that best describes the project work. The design stage takes as its initial input the requirements identified in the approved requirements document.
Outside vendors may be asked to provide specific solutions that are part of the system. Typically, the project manager will facilitate the interactions between the development team and these additional stakeholders. لعبة الخيل عبر الانترنت This stage includes the development of detailed designs that brings initial design work into a completed form of specifications.
The forgiving nature of the prototype approach (that is, build it quickly and easily; fix it quickly and easily) allows users to identify their needs at less cost through experimentation. لعبة قمار للايفون E-Commerce AdvantagesWhere EDI ExcelsLess expensive and easier to implementfor simple transactions bteween two trading partners. As mentioned earlier, every company to start with, has an information system already in place, be it a file card and pencil based system, a computerized system or an intermediate of the two. Hence the IS development process involves work on an existing system – mapping the system, automating it and making sure that it functions according to user requirements.
The output of this stage will describe the new system as a collection of modules or subsystems. The goal of analysis is to determine where the problem is, in an attempt to fix the system. This step involves breaking down the system in different pieces to analyze the situation, analyzing project goals, breaking down what needs to be created, and attempting to engage users so that definite requirements can be defined. Rapid application development is a non-linear approach that condenses design and code construction into one interconnected step.
Control objectives help to provide a clear statement of the desired result or purpose and should be used throughout the entire SDLC process. Control objectives can be grouped into major categories , and relate to the SDLC phases as shown in the figure. Once a system has been stabilized through adequate testing, the SDLC ensures that proper training on the system is performed or documented before transitioning the system to its support staff and end users. Training usually covers operational training for those people who will be responsible for supporting the system as well as training for those end users who will be using the system after its delivery to a production operating environment. A complete copy of the production environment is available to ES staff members and functional users for comprehensive testing. These applications reside on separate test servers so as to have no impact on the production environment.
So, perhaps the author can be forgiven what may appear to some readers as an unreasonable acceptance of the importance of the work of system engineers. The exploratory model is used in system development projects in which it is impossible for the systems requirements to be fully developed at the beginning of the system's information-gathering stage. Most the system requirements are proposed ideas with a lot of guesswork, approximations, and speculations. The following steps are common to most development processes and describe the general details of the steps taken to achieve this. The steps are designed to develop a system characterized by quality and accuracy and one that reflects the client's requirements. The conceptual design stage is the stage where an identified need is examined, requirements for potential solutions are defined, potential solutions are evaluated and a system specification is developed.
The Ins And Outs Of Hotel Management Software Development
The Feasibility Phase is the initial investigation, or brief study of the problem to determine whether the systems project should be pursued. A feasibility study established the context through which the project addresses the requirements expressed in Business Case and investigates the practicality of a proposed solution. The feasibility study is used to determine if the project should get the go-ahead. If the project is to proceed, the feasibility study will produce a project plan and budget estimates for the future stages of development. Establishing appropriate levels of management authority to provide timely direction, coordination, control, review, and approval of the system development project.
100,000 and require even greater expenditures for hardware to run it.
Greater flexibility was also the reason that two consumer products companies and one manufacturing company I looked at developed sales information systems which are quite similar.
That is why you may get a Drupal recommendation from an agency with a portfolio full of Drupal work, and a WordPress proposal from a WordPress shop.
Viability of the project is established and the project is broken down into workable segments.
In the US alone, about 20% of business ideas prove themselves unviable within the first year.
A project manager and business analyst analyze your business goals, needs, and vision.
Developing a design around solutions to the problems presented by requirements, often involving process models and storyboards. Programmers, or coders, write source code to program computers for specific tasks like merging databases, processing online orders, routing communications, conducting searches or displaying text and graphics. Programmers typically interpret instructions from software developers and engineers and use programming languages like C++ or Java to carry them out. We work with you to create concepts and specifications and translate them into hardware solutions tailored to your specific business needs, budgets, and timelines. Use dedicated risk management features to identify, analyze, and control hazards, and export comprehensive risk reports.
The Need For Stronger Systems
By examining documents, work papers, and procedures, observing sys­tem operations, and interviewing key users of the systems, the analyst can iden­tify the problem areas and objectives a solution would achieve. Often, the solu­tion requires building a new information system or improving an existing one. The systems de­velopment activities depicted usually take place in sequential order. But some of the activities may need to be repeated or some may take place simultane­ously depending on the approach to system building that is being employed (see Section 13-4). With a custom HMS, the development team will usually consist of a business analyst, project manager, backend and frontend developers, UI and UX designers, and QA specialists.
Graphic Design These designs create recognition for a company through a picture or image. Marketing Plans Marketing plans have become the groundwork for how you are going to sell your product. Copywriting eLink Design team members have over 75 years of experience in copywriting. Managing configuration and defects to understand all the software artifacts and build distinct versions of the software.
High Standards In Software Delivery
We have to embrace changes lightning-fast to stay competitive in the new landscape. These days, the hotel business routine starts with unprecedented hygiene measures. They are not just about disinfectants, frequent cleanings, https://globalcloudteam.com/ and keeping distance – safety measures are critical for some hospitality trends. With members and customers in over 130 countries, ASQ brings together the people, ideas and tools that make our world work better.
Prototyping is another innovative systems development strategy that is useful in such situations. Students in this major focus on using computer technology and information management methods to solve business problems. You'll develop skills to analyze organizational challenges and identify appropriate computing solutions.
Phases
From labor cost to task management, WMS will streamline all personnel operational tasks for improved efficiency of workforce. Generate custom reports on suppliers' schedule, inventory use, task timelines, etc., to inform stakeholders with visualization. With RFID readers, QR scanners, and other tracking sensors sending real-time updates to the centralized platform, you'll easily avoid inventory loss, misplacements, and theft. Through automation and seamless flow of information about transactions and inventory will help you achieve complete operational efficiency leading to major cost savings. The class scheduler of a training school for a company's service personnel had found his job frustrating because it was always difficult to justify the budget on explicit grounds.
My point is that much of the benefit of many of the decision support systems in my sample was of this sort. The inputs to the model include a series of different recipes for many products, short-run supply levels for raw materials, and production requirements for finished products. The output is the choice of recipes that maximizes production using existing supplies. When the short-run supply situation shifts, the model can be revised and a new set of recipes chosen. IS literature abounds with cases in which low structure leads to development failure.
The Information Systems program at Illinois State is accredited by the Computing Accreditation Commission ofABET. Develop the test and evaluation requirements that will be used to determine acceptable system performance. However, experts caution that EDI and e-commerce are not necessarily antagonistic and agree most companies need a combination both to effectively reach their entire supply chain. The EDI shipment notice is translated into a format that can be used to update the database of the company. The data is translated by the EDI software into a standard X12 EDI shipment notice format. Programs separate and deliver inbound transactions to the application systems.